Caron Parfum - Sacre A review
Posted 12-19-2011 at 07:42 PM by
Arcadian
---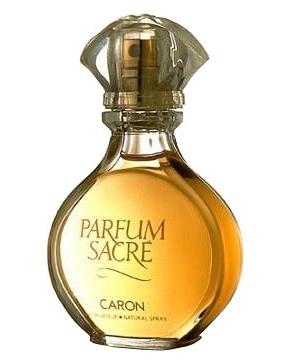 Top notes:
cardamom, cinnamon, pepper
middle notes:
Jasmine, Rose
base notes:
musk, vanille, myrhh
Application: All over (4 sprays)
I'm quite the sucker for Caron, and have been for many many years as an aunt of mine was a great Caron fan. This time around I got a great sample set of some of the greats. (thank you santa
) There's so many of them but I will try to keep each review short and to the point. This review is of the original parfum, and not the intense.
I'm going to say that everyone will not like Caron, but they are quite distinctive in their smell, if you love it you'll know it anywhere.
Upon application I get Myrrh and well behaved pepper and cinnamon. Carons tend ot have a bit of powder to them, which is their signature, and I got some of that too. However over time, that powder recedes and you get what I call, a Prayer Incense.
Personally I love the smell of the stuff but some people would not. Myrrh can and does bring that about.
At about the 4 hour mark I get more florals and vanilla. both are so understated but really lovely. The spices are more background noise, but the musk makes itself known.
The perfume isn't loud at all, but I would not recommend more than 4 sprays which gives you a medium amount of sillage. Also, this is a winter scent. Wearing this in warmer weather make make it seemingly cloying.
This is not an office scent at all. Very unusual stuff best suited for special occasions. Its Classy with an upper case C.
-A
Comments